Damascus Grace Fellowship Church SDA
                                8425 Damascus Rd. Damascus, MD. 20872 
                   Ph: 301-482-1888   email: info@damascusgrace.org                  Facebook:  https://www.facebook.com/DamascusGraceFellowship/           
Welcome to the Damascus Grace Fellowship SDA Church in Damascus, MD. We are a Christian community and would love to have you join our family. To learn more about what we believe you can visit our About Us page. Please join us for Bible study, worship, and prayer.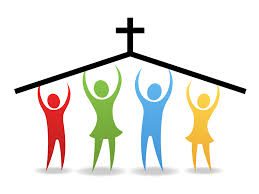 Welcome Back!

Friends, we invite you to join us this Sabbath, November 14, 2020 for worship service. Service begins at 11:30 a.m. and ends at 12:30 p.m. 
Our Bible Study classes still remain virtual at this time.
If you can not join us in person, we invite you to watch our live streaming sermon. Just click on the Media tab above.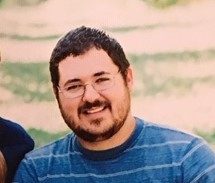 November 21, 2020
                                                        Speaker: Pastor Shawn Kelley
                                           Sermon Title: You Can Always Come Home
                                                            Scripture: Luke 15:11-24
DGF's promise to our members and guests:
 The Damascus Grace Fellowship staff will continue to follow up-to-date safety precautions and preventive actions from the Center for Disease Control, our state government officials, and any additional instructions from the Potomac Conference.
2.  Maintain the highest level of cleanliness and sanitization standards. The church          will be cleaned and disinfected regularly, and multiple cleanings of restrooms,            worship sanctuary, and other high-traffic areas while in use.
3.   Make available masks, hand sanitizers, clean facilities, and a safe environment          that reduces the potential of exposure.
4.   Clearly communicate decisions and updates as we work through our phased re-           opening.
5.   Continue to have an engaging online worship and connection experience so that         our congregation can return when they feel most safe and comfortable.
DGF asks that our members and guests to:
Stay home from onsite gatherings if you are sick, have a fever, present any symptoms of a cold, flu, COVID-19, or if you have been in contact with anyone who has had COVID-19 in the past 14 days.
2.  Wear a mask or face covering to all gatherings. A mask will be provided if you left        yours at home. Children under the age of 3 are not required to wear masks.
3.  Maintain 6ft distance from other attendees, including refraining from shaking            hands, high fiving, and hugs. Usual fellowship spaces will not be in use at this              time.
4.  Respect all rules, procedures, and policies. Please respect the signage, honor               direction from our team members, and leave any physical barriers in place to               promote public health.
5.  Pray fervently for our church, our community, and our world. Above all, let's               promise to pray for the spiritual and physical strength, health, and well-being of       one another, knowing that "the prayers of a righteous people are powerful and           effective" (James 5:16).
We look forward to worshiping together again.
 Worship Service begins 11:30 a.m  
Our Bible Study classes still remain virtual at this time.