Damascus Grace Fellowship Church SDA
                          8425 Damascus Rd. Damascus, MD. 20872
              Ph: 301-482-1888   email: info@damascusgrace.org        Facebook:  https://www.facebook.com/DamascusGraceFellowship/                                                           
Welcome to the Damascus Grace Fellowship SDA Church in Damascus, MD. We are a Christian community and would love to have you join our family. To learn more about what we believe you can visit our About Us page. Please join us for Bible study, worship, and prayer.
                                                                   Service times:
                                                       Sabbath School: 10:00 am                                                                                                                            Worship Service: 11:15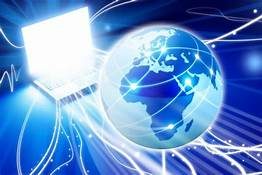 Join us Online for Worship services!
                              Online Worship  Link      
Friends, 
We are presently doing our worship services online only. join us on Saturdays at 11:00 a.m.    (https://www.rockvillesda.org/media).
"Hello my church family. The last few weeks have been difficult on many of us to say the least. With the introduction of the Coronavirus, many of us struggle with fear and uncertainty. We Americans are not used to our security being challenged, and this virus has left many of us feeling powerless.
               During times of such uncertainty it is natural for us to look for stability and direction from those in leadership. As the pastor of this three-church family, I want to detail for you our plans for keeping you safe while also providing pastoral and spiritual care for you in the meantime.
So, what are the Church's plans at this time to keep you safe?
               As a precautionary measure, we are officially canceling all in-person church gatherings for the next three weeks. This includes any in-person board meetings, prayer meetings, and Sabbath morning services. As more information comes out regarding the spread of Covid-19, this decision will be re-evaluated in the upcoming weeks. Depending on the situation at that time, we will either extend the cancelations or resume worship as normal.
               We are also postponing the Discovering Revelation Seminar that is currently underway at Damascus Grace Fellowship. At this time, no alternate dates have been selected. But once the situation with the Coronavirus is under control, we plan on resuming the series.
            While in-person meetings may be canceled, the leadership team at Clarksburg, Rockville, and Damascus Grace have taken the necessary steps to ensure you are receiving pastoral and spiritual care during this difficult time.
First, every Wednesday night from 7pm to 8pm, we will host a church-wide prayer meeting as a conference call. All you will need to do is dial in and use the provided code in order to join your Church family in connecting to God in prayer. This information will be sent to you through email.
Second, beginning this Sabbath, March 21st, we will be livestreaming a simplified worship service from the Rockville church. All churches will be able to access this livestream by visiting Rockville's website and clicking on the "Media" tab. We encourage all of you to join us this Sabbath at 11:00 am for a time of praise, worship, and encouragement.
Third, should the livestreaming go well, we plan on extending our Sabbath services to include a Sabbath School Panel. We will release details concerning that in the future should we decide to go in that direction.
I know that you are scared right now. Nothing like this has happened during our lifetime. But it is at times like these that we remind ourselves that there is a God in heaven and He is a god that looks after His people. He is a rock and fortress, an ever-present help in times of trouble.
The best thing you can do at this time is to pray. Pray for people's safety. Pray for our leaders to have the wisdom necessary to combat this disease. And pray that this virus will be beaten, not just in America, but around the entire world.
Now while we certainly trust in the God of Heaven, God also asks us to live up to the wisdom that we have. That being said, take measures to protect yourself. Limit contact with others as much as possible. Should you have to contact people, stay five feet away from them. Wash your hands often and use sanitizer if possible.
We are going to get through this. God has protected His people in times like these and He will continue doing so now. Remember the words of Christ. 'I tell you these things so that you may have peace. In this world you will have trouble, but take heart, I have overcome the world.'"
           Have a fantastic week and please stay safe!